Sports Nutrition
Radiate Wellness has excelled in a cutting-edge service by providing a travelling food preparation nutritionist program for athletic teams and clubs. Sandra Millward has toured as a nutritionist/chef internationally with the Canadian Men's National Field Hockey team since 2014. She has become a holistic buzz in the athletic world and has a regular travelling schedule with organizations that represent up and coming elite athletes.
Together, Sandra and her team will help shape and build you into the best athlete that you can be.
As a certified fitness trainer (BCRPA) and certified Registered Orthomolecular Health Practitioner (ROHP), she combines current sports nutrition knowledge with her holistic, personalized approach to help athletes achieve top performance.
Radiate Wellness will build a holistic athletic menu plan and provide two nutritionists/chefs to travel with you. The team will source the healthiest foods and then prepare meals for your team while on the road. To date, Radiate Wellness has travelled with teams to: South Africa, Argentina, Trinidad, France, England, & across the United States of America. The benefits are numerous: The athletes are not limited by eating times, healthy foods are available without restrictions and in the privacy of a common hotel room, significantly more nutritious, and the process is less stressful than your standard buffet. An added bonus, our menus offer variety and you have a personal chef to accommodate the special health needs like allergies, intolerances, and special dishes. As an integral part of the supportive team like coaching, physiotherapy, physicians to travelling athletes, your personal holistic nutritionist provides a home-like environment and it can play a significant role in the success of the team.
What Athletes are saying about working with
Radiate Wellness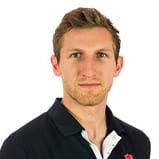 "I had the pleasure of meeting Sandra when she joined the Canadian Men's Field Hockey Team on a trip to Buenos Aires for our World League Round 3 event. In the past we haven't typically taken nutritionists away with us, however all the boys quickly recognized how valuable Sandra was for us; as her friendly and vivacious personality was only eclipsed by her work ethic and commitment to providing us with nutritious and well-balanced meal and snack options. The diversity and quality of meals which Sandra was able to produce was amazing, especially considering the somewhat primitive kitchen area she was using in the hotel. Overall I have to say Sandra was one of the best additions to our staff in recent memory and I have no doubt that her commitment to providing us with both healthy and tasty meals allowed the boys to feel fully prepared and focused for the tournament—which resulted in us achieving our highest placement ever and likely qualifying for the Rio Olympics next summer!"
"Sandy was a vital part of our team's successful performance at our Olympic Qualifying tournament in Argentina. Her depth of knowledge and ability to convey how different foods were going to aid our preparation and recovery made our jobs easier as athletes. Having Sandy overseeing our meals and snacks meant that we were optimally prepared nutritionally, and it took one more variable out of play and allowed the players to focus more energy on performing on the field. She was an integral part our qualification for the 2016 Olympic Games."
"As an athlete nutrition is essential to optimal performance. Done right, it can make the difference between winning and losing. Sandra provided a fantastic insight into how nutrition can be formulated to suit many forms of performance stages. These stages include preparation, recovery, and maintenance. Her knowledge of foods, their nutritional benefits, and how they could be consolidated to have us completely prepared for the workload that was ahead was essential to the success of our tournament. I now have a greater understanding and appreciation for the significance of nutrition, its effects on performance, and ones general well being. I will continue to advise Sandra for advice and nutritional information."
Stay in the know…
Get the latest promotions & wellness news straight to your inbox.