Real World Results From Our Clients
I have to say Sandra was one of the best additions to our staff in recent memory and I have no doubt that her commitment to providing us with both healthy and tasty meals allowed the boys to feel fully prepared and focused for the tournament – which resulted in us achieving our highest placement ever and likely qualifying for Rio Olympics next summer!
I had the pleasure of meeting Sandra when she joined the Canadian Men's Field Hockey Team on a trip to Buenos Aires for our World League Round 3 event. In the past we haven't typically taken nutritionists away with us however all the boys quickly recognized how valuable Sandra was for us; as her friendly and vivacious personality was only eclipsed by her work-ethic and commitment to providing us with nutritious and well-balanced meal and snack options. The diversity and quality of meals which Sandra was able to produce was amazing, especially considering the somewhat primitive kitchen area she was using in the hotel.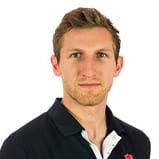 Mark Pearson
2008 Olympian | 3 x Commonwealth Games Athlete
I would recommend Sandra and radiate wellness to any working professional who thinks they just don't have the time. Sandra's integrative and compassionate approach helped me to recognize areas of my health and eating habits that were proving to be a detriment to my health.
As a working professional, your mind needs to be as sharp as the body does to a professional athlete. It was soon after I met with Sandra that I came to appreciate that the mind and body are one, and a healthy body is truly a healthy mind. I had adjusted my eating habits to accommodate a certain lifestyle, as opposed to adjusting my lifestyle to fit with the right habits. Sandra also worked in close collaboration with other family members of mine, where she was able to identify genetic risks that I was predisposed to, but that could be modified with dietary adjustments.
Beth McNeil, B.A., hon
London life Insurance Company
"Sandy played a major role in our team's success in our recent tournament in Buenos Aires. Sandy's passion for providing high quality and delicious food was evident in every meal. Sandy was keen to share her knowledge with us and provided simple education on the major role that food can play in preparation and recovery for elite athletes."
"Hi Sandra. I can't thank you enough for your effort and the knowledge you've passed along to me. Your passion for health and wellness is contagious. You've clearly found your passion. Thanks for taking to much time and for making me feel so at ease to open up. I look forward to focusing on my nutrition with your incredible help."
"I have played on the Men's National Field Hockey for 13 years and I have never eaten as well as I did with Sandy on tour with us! She prepared delicious and nutritious food for us that gave us the edge in competition and helped us achieve our goal of coming top 4 at the World League Semi Finals in Buenos Aires, Argentina"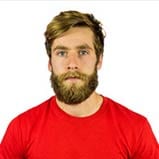 "You knew exactly how to fuel us for important and what our bodies needed to recover faster. Thanks to the (amazing) meals you provided for us we were able to play at optimal levels for the whole tournament and it definitely had a significant positive impact on our performance and was a part of our success!"
"I take nutrition seriously at home, it is something that I know can help give me an extra edge when it comes to training and competition. We don't always have access to the best food on tour, and having Sandy around to provide us with a variety of high quality healthy options was both refreshing and game changing. Sandy served up something different each night, with each meal seeming to improve on the last. This was a huge change for us as sometimes in the past the only variety was white rice or white pasta. Sandy was always able to answer all of our questions regarding the nutritional benefits of everything we put in our bodies, and as a result I felt more alert/energized and better recovered than I ever have on tour. I can honestly say that my nutritional preparation for games was better than it has ever been, and this had a huge effect on our Olympic qualification. Thanks again Sandy! I hope to see you on tour with us in the future!"
– Gordie, Men's National Field Hockey Team
"Sandra Millward traveled with us to Buenos Aires, Argentina for an Olympic qualifying tournament as the team's nutritionist and chef. The fact that we were in a foreign country did not affect her ability to deliver delicious, plentiful and healthy meals and snacks for the players over 2 weeks. Sandra seamlessly incorporated healthy foods into the diet of the athletes with locally sourced foods and familiar products brought from Canada. Sandra's upbeat manner, efficiency and unending energy made for an excellent addition to our staff and life on the road for the athletes. The players were comfortable in her presence and she was able to provide nutritional advice about energy building, game day intake, hydration and recovery. Players competing at an international level need every extra advantage to be successful. I believe Sandra was our extra advantage for the team's success in Argentina."
– Anthony Farry, Field Hockey Canada's Men's National Head Coach
"After more than six years on the national team, this was easily the best we've ever eaten on tour! It is invaluable for our team performance to come back to the hotel after a hard game or training to a fresh delicious, and nutritious food, and know that you are properly fueled for the next session. Sandy also did an amazing job of catering to players' individual needs and ensuring that there was enough variety to keep everyone happy. Thanks again Sandy, and hopefully you're able to work with us again in the future!"
– Taylor Curran, Men's National Field Hockey Team
"Sandy was a vital part of our team's successful performance at our Olympic Qualifying tournament in Argentina. Her depth of knowledge and ability to convey how different foods were going to aid our preparation and recovery made our jobs easier as athletes. Having Sandy overseeing our meals and snacks meant that we were optimally prepared nutritionally, and it took one more variable out of play and allowed the players to focus more energy on performing on the field. She was an integral part our qualification for the 2016 Olympic Games."
– Scott Tupper, Captain, Men's National Field Hockey Team | Olympian
"As an athlete nutrition is essential to optimal performance. Done right, it can make the difference between winning and losing. Sandra provided a fantastic insight into how nutrition can be formulated to suit many forms of performance stages. These stages include preparation, recovery, and maintenance. Her knowledge of foods, their nutritional benefits, and how they could be consolidated to have us completely prepared for the workload that was ahead was essential to the success of our tournament. I now have a greater understanding and appreciation for the significance of nutrition, its effects on performance, and ones general well being. I will continue to advise Sandra for advice and nutritional information."
– Adam Froese, Canadian Men's Field Hockey Athlete, 2016 OLYMPIAN
"I am a member of the Canadian field hockey team and have competed in international tournaments all over the world. One of the biggest challenges to performance in a strange country is nutrition. At our recent Olympic Qualifier we brought Sandra Millward to Argentina as our nutritionist. It was a revolution. In difficult conditions she cooked amazing meals for us. It was far and away the best I have eaten while on tour, not only in taste but also in nutrition. I felt healthier and had more energy in the tournament and this undoubtedly had a positive impact on our performance. As well as providing us with food and nutrition Sandra also wowed us with her caring and supportive nature. We felt looked after, loved and cared for and this was a real blessing. She is a fantastic nutritionist and I hope we will be lucky enough to have her again on tour."
– Benjamin Martin, Canadian Men's Field Hockey
"I have been a part of the Canadian National Field Hockey program for five years and I can honestly say that I have never eaten better on a tour than our past trip to Buenos Aires, Argentina, where Sandra was in charge of all our meals. She greatly contributed to establishing a professional environment off the field and facilitated our pre game preparation and post game recovery. Her extensive nutritional knowledge and relentless work ethic she saw to it that we enjoyed delicious meals with appropriate nutrition around the clock. I have no doubt that her presence was a large factor in helping us achieve a historical finish in this tournament. One that most likely landed us a spot in the 2016 Rio de Janeiro Olympic Games."
– Paul Wharton, Canadian Men's National Field Hockey Team
"The food this week was absolutely amazing! I was provided with the most delicious meals to keep me filled throughout the day. I could really see the difference in my field performance and personality by eating different varieties of healthy options presented. It was the perfect mix of tasty and nutritious food. Each meal was something to look forward too! I learned so many new ways to use different types of food in unique and healthy ways. Thank you so much for accommodating my team and I this tour. It was unbelievable, we all appreciate it so much."
– Erin Dawson, RSCA Florida Festival 2017
My weight is something that I have struggled with my entire life. I have fluctuated 100 pounds in the last 10 years. Working with Sandra, she has helped me not only lost over 60 pounds in the last 2 years, but has also shown me how to maintain a healthy lifestyle so that I can continue to keep the weight off. She has given me the tools to choose health and delicious meals, without feeling deprived.
Over the past 2 years, Sandra has become more that my holistic nutritionist, she is my friend. I know that I can trust her guidance and knowledge. She makes me feel comfortable asking any question, because I know that he answers come from a place of caring.
I always look forward to my one-on-one sessions with Sandra, and I would highly recommend her to anyone looking to start their journey into a healthy lifestyle.
October 2018. Weight loss AND half way through had a healthy baby!
August 2020 and had a baby with holistic, nutritious, and balanced foods.
Medical office manager, new mom
Total inches lost:
Chest: 10"
Arm: 2"
Waist: 12.5"
Hips: 14.1"
Weight Loss: 66.2 lbs